Background Checks - Competitively Inexpensive, Simple to Use
Background Checks Online That Are Simple, Quick, Inexpensive to Run!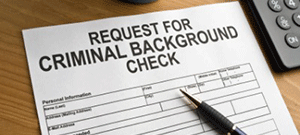 Employee-candidate background checks are vital to a SAFE hiring process.

Background checks protect your employees, your company, your company's customers and vendors as well!
Background checks YOU perform online are here! Easy! Fast! Inexpensive! (Check our low, low rates, below!) Having the 24/7 ability to quickly run background checks on all your new-hires BEFORE PLACEMENT is a must-have, must-do hiring tool!
NO software to load! NO monthly subscription fees! Pay ONLY for the background categories you actually search! (Do we make this slam-dunk-easy for you, or what?)
Background checks are simple for you to run online. You can learn fast- in under 10 minutes! Using your special I.D. and password, you can easily run your own background checks from any Internet-accessible computer- anytime 24/7, day or night - from anywhere in the world!
Our Search Packages INCLUDE a SSN Allocation Search FREE of Charge.
Core Criminal Package Name:
Standard Background Check
Standard Background Check with Federal
Comprehensive County Criminal Background Check
Comprehensive Background Check with Federal
Our discounted rates, Effective February 1, 2017:

$21.74

$26.30

 

$36.27

 

$49.95

Searches included in each package:
 
 
 
 
Address History & AKA Locator, First County Included – 7 year Criminal Felony & Misdemeanor
included
included
included
included
National Criminal Database & National Sex Offender
(NCD & NSO)
included
included
included
included
Federal District Criminal Search
(1 District)
 
included
 
 
7 Year Criminal Felony & Misdemeanor (All counties revealed in Address History Locator or Credit Report)
 
 
included
included
7 Year Criminal Felony & Misdemeanor (All Federal Districts revealed in Address History Locator or Credit Report)
 
 
 

included

 
"ADD-ON" CHECKS:
County Criminal 
(Per Additional AKA): $8.62
Statewide Criminal 
(1 Name/1 State): $11.56
State Prison Record Search 
(1 Name/1 State): $7.37
Federal District Criminal Record Search
(1 Name/1 District): $6.56
Civil Search: County Civil Record Search 
(Upper / Lower Courts,1 Name): $16.49
Motor Vehicle Record Search 
(Per State): $3.87
Education Verification 
(1 Institution): $8.46
Employment Verification 
(1 Employer): $8.46
Employment Verification –DOT 
(Added Fee per Employer): $12.30
International Employment Verification 
(1 Country): $35.70
International Education Verification 
(1 Country): $35.70
Personal Reference Check 
(1 Reference): $10.76
Professional License / Credential Verification 
(1 License): $7.74
Sanction Verifications 
(Multiple Options): $3.78
Workers Compensation Record Check 
(Per State): $8.28
BACKGROUND CHECKS 'RUSH' CHARGE: $28*
*Per each person, not per each search category (NOT normally needed, unless YOU are rushed!)
PLEASE NOTE: Only "some" (not all) county, state, or federal agencies add "Applicable fees". Every background checks provider pays the exact same fees to these agencies. OHS passes these charges - if any - through to you at our cost, without additional mark-up!
EMPLOYERS SPECIAL NOTE: You can easily check on the physical health status of your job candidates before placing them, too! Are they physically fit and healthy enough to do the job without hurting themselves and costing your company a Workers' Compensation claim? CLICK HERE to learn more.